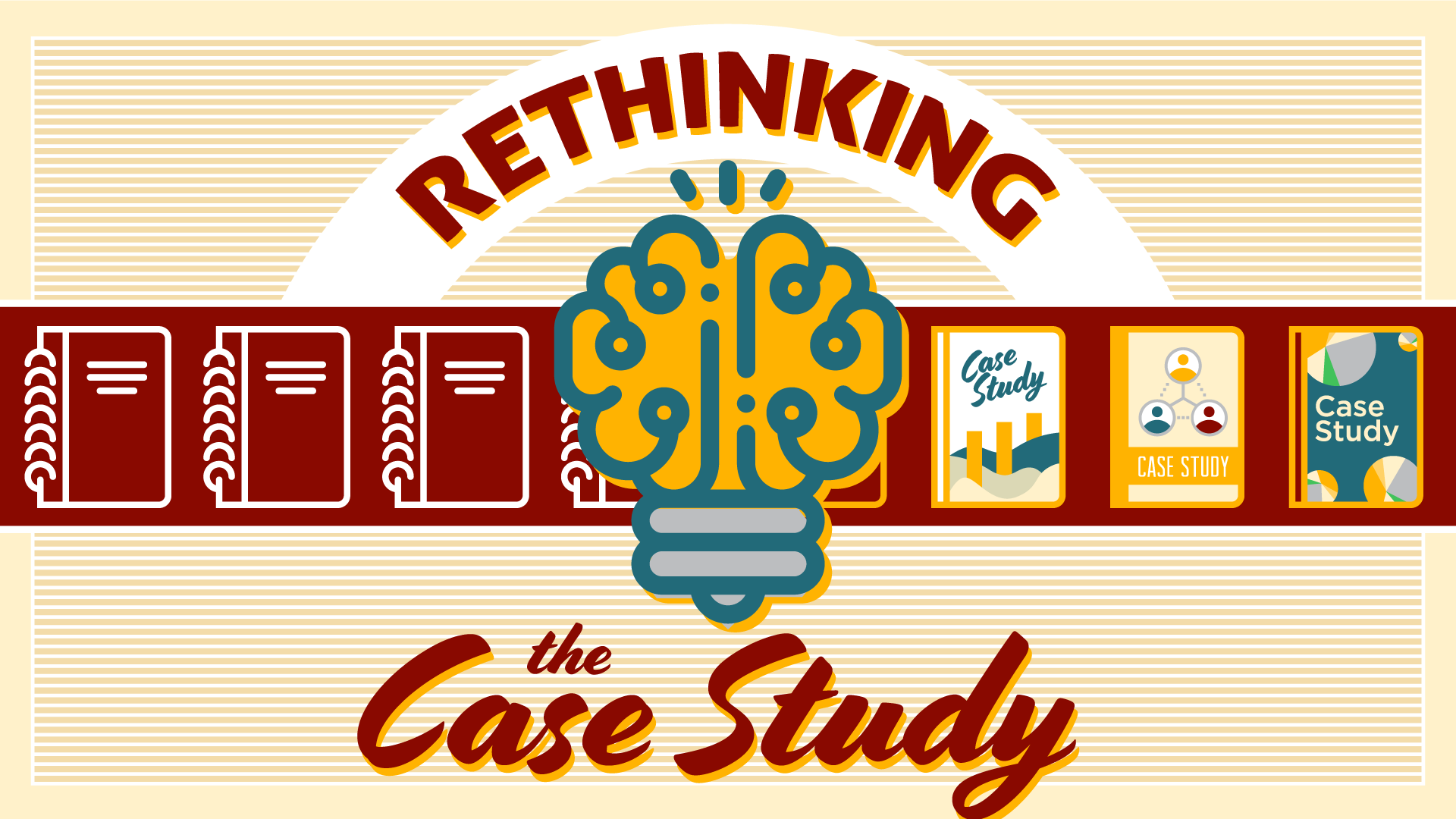 Rethinking the Case Study
Say it with us: challenges, solution, results. That's the formulaic case study structure B2B companies have been relying on for decades. Want to read one of those dry-as-toast case studies right now? Probably not. What I want to read is an engaging story, one that uses human-centered storytelling to better connect brands with their audiences. Even more, I'm not alone.

1. "Storytelling should be the Number One Skill You Want to Improve." Medium. https://medium.com/the-mission/storytelling-should-be-the-number-one-skill-you-want-to-improve-746c5e7c8afe
2. "Harnessing the Power of Stories." Stanford Business School. https://www.youtube.com/watch?v=9X0weDMh9C4
3. "Personalization Imperative Report." OneSpot.
https://pages.onespot.com/Personalization-Imperative-Report.html?utm_campaign=70139000000mxLI&utm_source=pr&utm_medium=website
Besides the research evidence that people actually read (instead of skim) these human-centric types of case studies, they can help B2B companies:
Differentiate their brand from competitors that stick to the rigid, traditional case study format
Underscore positive and aspirational brand attributes
Tell the big-picture story of how their brand is making positive change in the world
It starts with storytelling
There's a reason millions of people watch Law & Order and read Stephen King novels: They tell great stories. Human stories.
And even when it comes to discussing technology solutions, case studies are not just a collection of technical facts. They're stories. The goal is to approach case studies more like journalists than marketers.
Recently, we worked on a case study in which a company used the Microsoft Azure platform to collect and analyze data in real time. But the story? The story was that one in six Americans go hungry, and this company has created a solution that helps urban farms produce healthier food in less time. The headline wasn't "Cloud Platform Boosts Company's Revenue X%." The headline was "Feeding the World."
Sure, with any piece of technology marketing, we'll need to talk about the speeds and feeds—the technologies that form the solution. But X% faster or Y number of cores isn't the story. For that, we dig to uncover the emotional hook and the broader story that people will connect with, remember, and want to be a part of—the interesting facts about the story that stay with the reader long after they stopped flipping pages.
Innovative design and formats
Breaking free of the traditional case study model in the storytelling allows us to rethink the form factor, opening up so many channels and platforms for storytelling. And the great thing is approaching case study creation this way doesn't take any more time than a traditional case study. It's still a few hours to interview the people involved. Content gathered from that single session can be repurposed across not only print case studies but also long-form videos for the web, short videos for social media, podcasts, presentations—you name it.
Whatever the chosen medium, we can get creative with the storytelling methods. Instead of a typical talking-head video, how about one with a documentary look and feel to highlight the emotional connection and get viewers to tune in? Instead of a bunch of two-page case study handouts, how about a magazine-like story collection? Weaving in photography, illustration, iconography, voiceovers, statistics, graphs, and other design elements furthers each story and deepens the audience's emotional connection.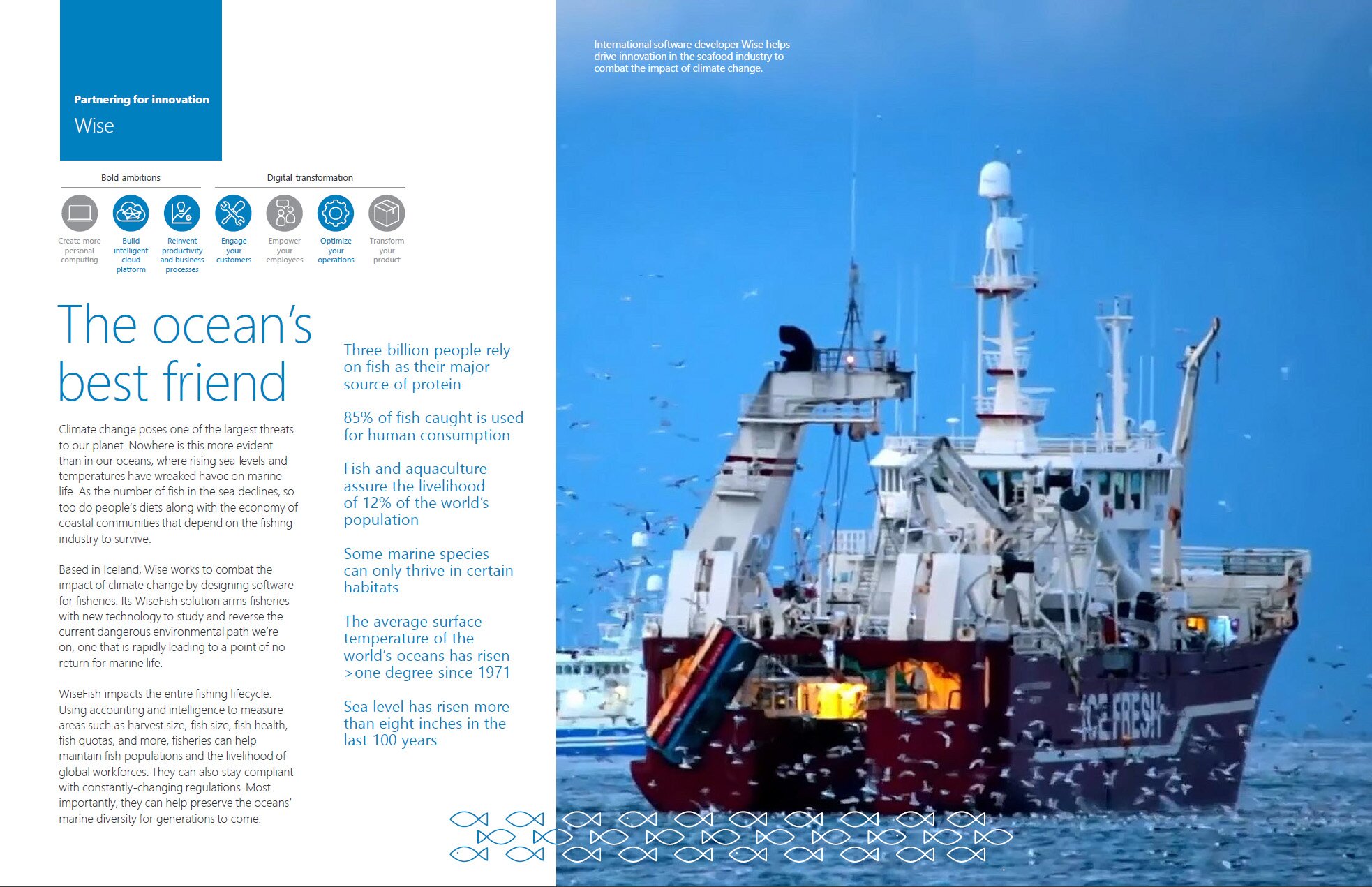 What's your story?
Today more than ever, people are looking for stories they can believe in. They crave authenticity and seek out brands that are doing good in the world. And, yes, by "people" I mean IT architects, engineers, C-suite executives, and every other potential audience for case studies. We are all human, after all.
Set the bar a little higher and work to craft aspirational, human-centered stories that just happen to be case studies. Let's create stories that are interesting, readable, and powerful. And let's differentiate our marketing approach with this refreshingly new case study style—before the competition beats us to it.
Want a little help? Reach out at .