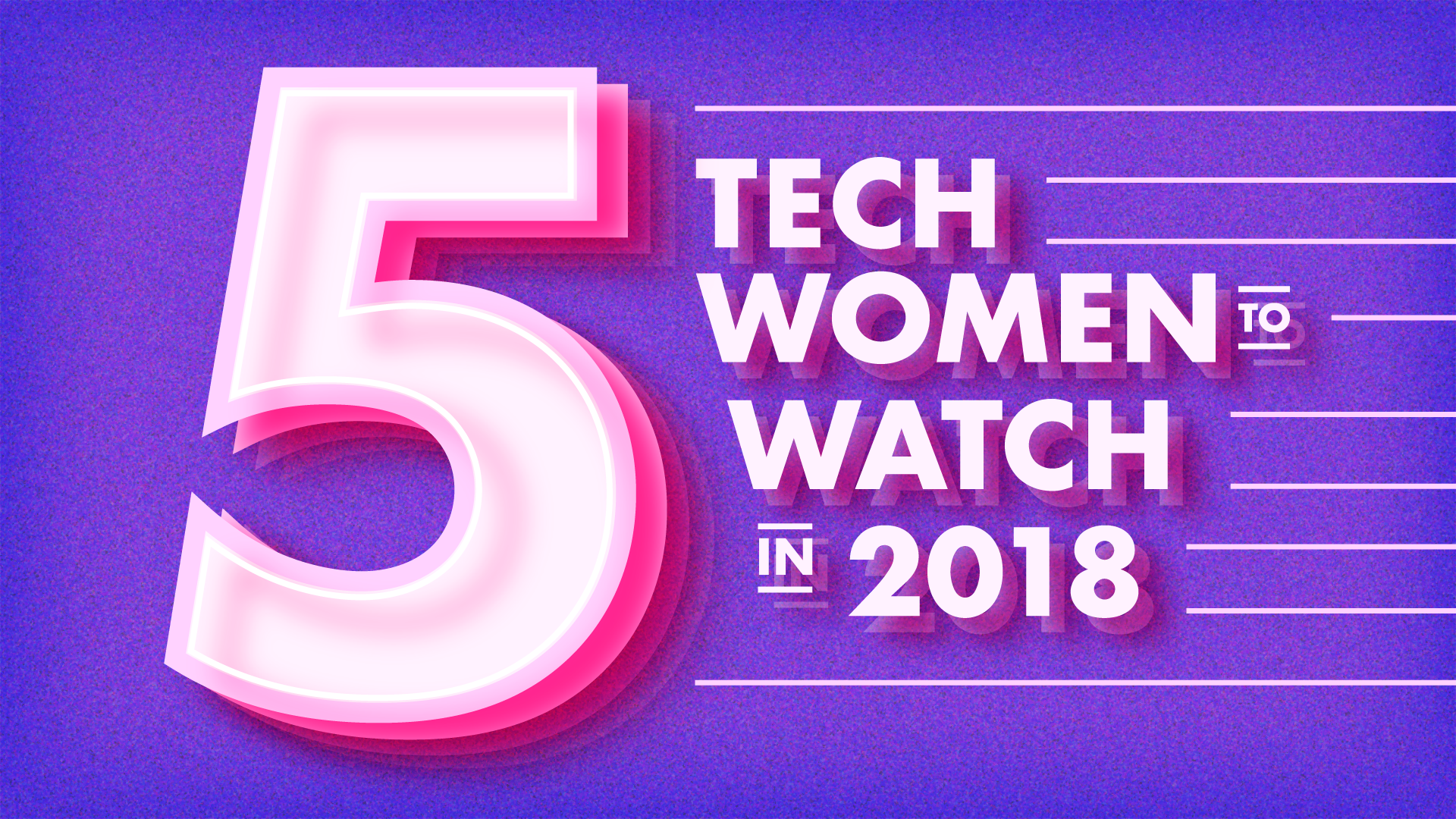 5 Tech Women to Watch in 2018
As we close out Women's History Month in 2018, we wanted to provide you with just a few women to keep an eye on this year. Whether they made the list for their own success, or for facilitating the success of others, all of these women should definitely be on your radar this year.
Miracle Olatunji
We all have read stories of young entrepreneurs that make us wonder "What was I doing in high school?" Miracle's story is one of those stories. She is a teen entrepreneur, founder of OpportuniME, public speaker, Young Sustainable Impact fellow, forthcoming author, and she is still in high school. In her work with OpportuniME, she has built a technology startup working with companies to help high school students to find high quality enrichment opportunities. OpportuniME also creates new opportunities that didn't previously exist by partnering with companies, universities, and organizations to bring them to life, and provide partners with a unique way to advertise their brand and values to youth. To learn more about what Miracle is doing, visit OpportuniME's website at https://opportunime.site123.me.
Jessica Butcher
Jessica Butcher is the Co-Founder and Director of Blippar, an AR startup that created the first augmented-reality digital ad platform, allowing advertisers to reach consumers in their own environment, and attracting more than $5 million in funding with valuations as high as $1.5b. Blippar was named one of CNBC's Global 'Disruptor 50' Companies for 2017, and as many others would agree, we recognize Jessica Butcher as a top woman in tech to keep an eye on in 2018. If you're interested in learning more about Jessica, read more in her own words at https://blippar.com/en/resources/blog/2013/11/13/20-questions-to-our-co-founder-and-cmo-jess-butcher.
Jessica Naziri
As Founder and CEO of TechSesh.co—a website dedicated to highlighting the intersection of tech and lifestyle—Jessica Naziri has been on the front lines of promoting women in technology, and helping to make technology more accessible to a female audience. Naziri started as a technology news reporter for The Los Angeles Times, CNN and CNBC.com, and then moved to start her own website. Jessica is a great woman to watch for 2018 and also an inspiration for how to successfully market technology to a female audience. Check out her website here at http://techsesh.co.
Kirsten Green
Kirsten Green is a Founding Partner at Forerunner Ventures, an early-stage venture capital firm dedicated to partnering with ambitious entrepreneurs. Past fundees include Birchbox, Bonobos, Dollar Shave Club, Glossier, Retention Sciences, and Warby Parker. Kirsten is especially known for her support of women-led businesses, having funded many successful female-owned start-ups. Kirsten makes it clear that she not only invests in female-owned businesses, but in the Silicon Valley environment where female entrepreneurs are often under-represented, it is obvious that she sees opportunities where others do not, regardless of gender.
Erica Baker
Erica has made our list not only for her role as Senior Engineering Manager at Patreon, but also for all of her inspirational work advocating for diversity and inclusion in tech, and increased access to tech education. Erica's words and actions are a reminder to us all that you don't have to be a C-level executive to have a positive impact on diversity in tech, and inspire other women to join the industry. Aside from her day job, she also serves on the Global Advisory Council for Barbie (yes, the doll brand loved by girls worldwide), is a Co-Founder of Project Include, and is on the Board of Directors at Girl Develop It. For more on what Erica is doing now, visit her website at http://www.ericabaker.com.